Antonio (Lucio) Vivaldi
(1678-1741)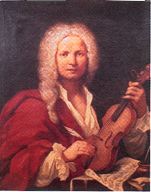 Italian composer. His father, Giovanni Battista, was a successful violinist and taught Antonio the instrument from an early age.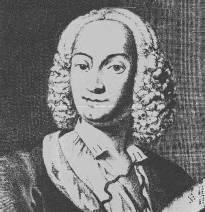 From 1693 until he was ordained in 1703, Vivaldi prepared for the priesthood at S. Geminiano and S. Giovanni in Oleo; he was called "il prete rosso" (the red priest) because of his red hair. Although he remained a deeply religious man, he stopped saying Mass soon after his ordination; later in life he cited a long-term ailment as the reason for this. From September 1703 to February 1709 he was maestro di violino at the Pio Ospedale della Pietà in Venice, an orphanage for girls which offered musical training. In addition to teaching violin, directing, and composing instrumental works, Vivaldi also taught the viole all'ingleseand was responsible for acquiring and maintaining string instruments for the orchestra. By this time he had begun to establish himself as a composer: his Opus 1 trio sonatas appeared in 1705, and his Opus 2 violin sonatas were brought out in 1709. In 1711 Etienne Roger of Amsterdam published his L'estro armonico Opus 3, a collection of concertos for one, two, and four violins. This publication was extremely influential across Europe, and earned Vivaldi great fame; Bach transcribed five of the concertos for keyboard, and other German composers such as Stölzel, Heinichen, and Pisendel visited him in Venice.
Vivaldi resumed his post at the Pietà in 1711, and in 1716 was appointed to the more prestigious position of maestro de' concerti.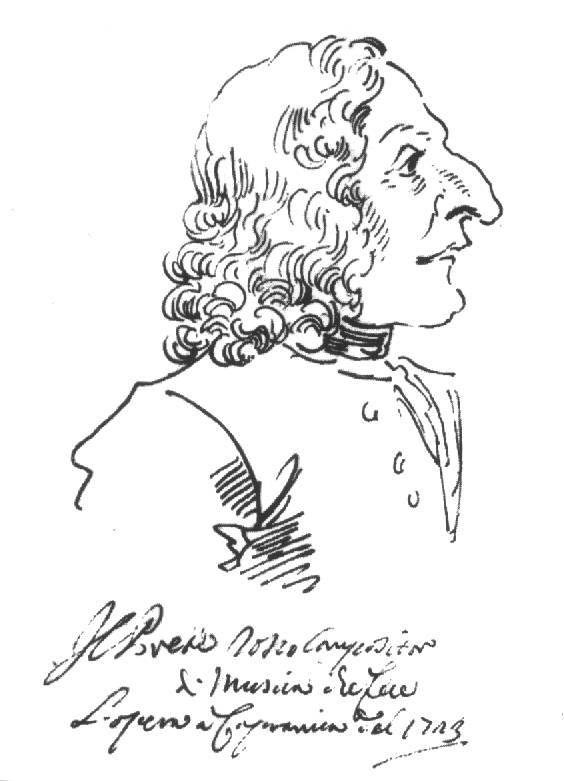 He was also given the responsibility of writing sacred music; his oratorio Juditha triumphans was performed in November 1716. The twelve concertos of La Stravaganza Opus 4 (ca. 1714) the sonatas and concertos of Opi 5-7 (ca. 1716-17), and several operas for the theaters of S. Angelo and S. Moise belong to this period. From 1718 to 1720 he was in Mantua as maestro di cappella da camera to Prince Philipp of Hessen-Darmstadt. Vivaldi then returned to Venice before spending three Carnival seasons in Rome (1723-25), where he composed operas, played before the pope, and probably associated with Cardinal Ottoboni. He returned to S. Angelo, Venice, as a composer and impresario (1726-28), and traveled from 1729 to 1733, perhaps visiting Prague. His reputation was further spread by the publications of the concertos in Il cimento dell'armonia e dell'invenzione Opus 8 (ca. 1725) and La cetra Opus 9 (1727). His flute concertos Opus 10 and violin concertos Opus 11 appeared ca. 1729-30. After 1735 he confined his operatic activities to Verona, Ancona, Reggio, and Ferrara; from that year until 1738 he was maestro di cappella at the Pietà. His popularity in Venice had declined considerably by 1739, and this may have prompted him to travel to Vienna, where he arrived by June 28, 1741. He died there the following month, and was given a pauper's burial at the Hospital Burial Ground.
Vivaldi was most influential as a composer of instrumental music, particularly concertos, in which his regular use of ritornello form in the fast movements and of a three-movement plan were influential. A skillful orchestrator, he favored effects such as muting and pizzicato. A number of his orchestral works are programmatic, the best-known examples being the concertos Il Gardellino, La tempesta di mare, and Le quattro stagione (The Four Seasons) of Opus 8.
Useful link: Antonio Vivaldi RV Catalogue