Giovanni Battista Pergolesi
(1710-1736)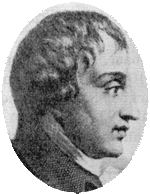 Italian composer. He probably studied with the maestro di cappella at Iesi, Francesco Santi, and took violin with Francesco Mondini. Sometime after 1720 he was sent to the Conservatorio dei Poveri di Gesù Cristo in Naples, where he studied composition with Gaetano Greco, Leonardo Vinci, and Francesco Durante; he also performed as a choirboy and violinist. While still a student, his dramma sacro Li prodigi della divina (1731) was performed at the monastery of S. Agnello Maggiore. His first commissioned opera, Salustia (Naples, 1732), a revision of Zeno's Alessandro Severo, was probably written in haste and enjoyed little success.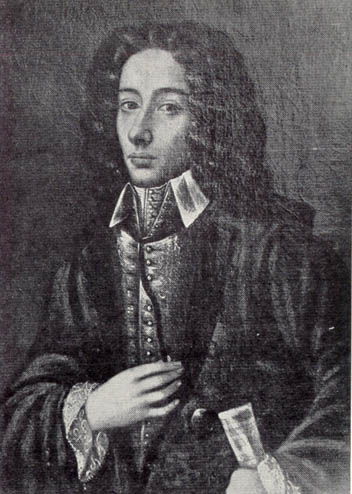 Pergolesi was appointed maestro di cappella to Prince Ferdinando Colonna Stigliano in 1732, and the same year his commedia musicale Lo firate 'nnamorato was quite successful. After Naples experienced earthquakes in November and December 1732, he composed some works to celebrate the festival of St. Emidius (protector against earthquakes), which apparently included a Mass for double chorus and the Psalms Dixit Dominus, Laudate (not extant), and Confitebor. In 1733 he was commissioned to write an opera for the empress's birthday; the result, Il prigionier superbo, included the intermezzo La serva padrona, which would become one of his most celebrated works. In May 1734 his Mass in F was presented in the Church of S. Lorenzo in Lucina, Rome, to an audience that included the Duke of Maddaloni; subsequently Pergolesi entered his service as maestro di cappella, returned with the duke to Naples in 1734, and composed an opera on Metastasio's Adriano in Siria in the same year. He was commissioned to set Metastasio's L'Olimpiade for the Teatro Tordinona in Rome, where the work premiered in 1735; it appears to have been a failure, although a few years later it was produced in Venice and Turin. His last success was the commedia musicale Il Flaminio (Naples, 1735); a wedding serenata, Il tempo felice (1735, lost), was completed by Niccolò Sabbatino because of Pergolesi's poor health.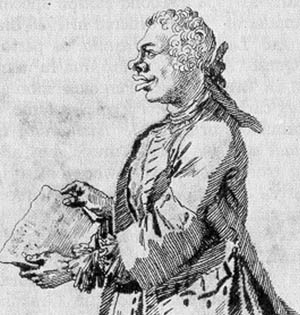 In 1736 he moved into a Franciscan monastery in Puzzuoli, where during his final illness he composed the cantata Orfeo, his Stabat Mater, and the Salve Regina.
Pergolesi's fame spread rapidly after his death. Four of his cantatas were published posthumously, and traveling troupes of players began to perform his comedies, especially La serva padrona. In 1752 the tremendous success of this work in Paris, staged there for the second time, initiated the querelle des bouffons. The sacred music enjoyed considerable success as well, the Stabat Mater becoming a particular favorite of the 18th century. The enthusiasm for Pergolesi's works caused a considerable number of misattributions, which still cause confusion; Stravinsky's Pulcinella made use of material ascribed to Pergolesi, but in fact almost none of the works he selected are by the composer.