Carl Friedrich Abel
(1723 - 1787)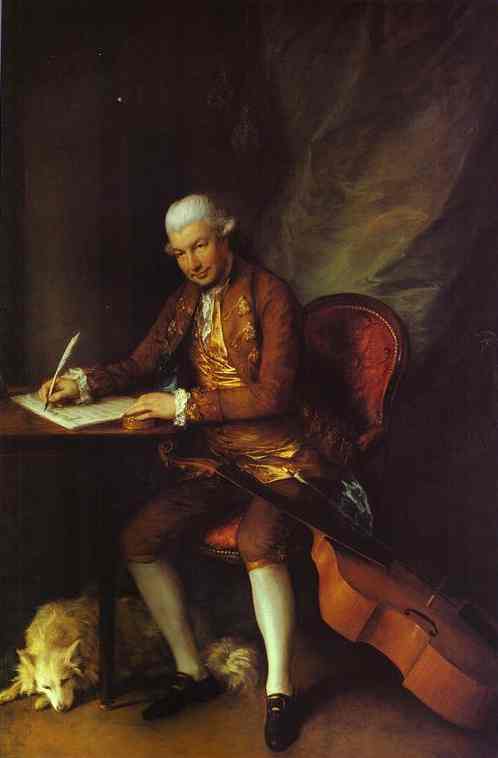 German composer and viola da gamba player, who settled in England and spent the last thirty years of his life there. Born in Cöthen, Abel studied with his father, Christian Ferdinand Abel, a violinist and viola da gamba player, and in Liepzig after his father's death in 1737, when he probably joined J. S. Bach's Collegium musicum. He was a member of the court orchestra in Dresden from 1743 through 1757, but ultimately settled in London wher he gave his first concert in 1759. In February 1764, he gave a first joint concert with Johann Christian, both of them serving as chamber musicians to Queen Charlotte from about this time. Together they established the Bach-Abel concerts, a series of ten to fifteen concerts given each year from 1765 to 1781.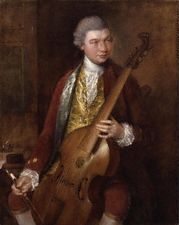 From 1781, these concerts were housed in a room built for the purpose on Hanover Square, the works performed being principally those of Bach and Abel themselves. The performers included Abel himself on viola da gamba, of which he was one of the last great proponents, and numerous Continental musicians. Following a visit to the Continent from 1782, including a stay at the Potsdam court of the Crown Prince of Prussia, he returned to London and was prominent in a series of concerts beginning in 1785.
His works include two dozen symphonies as well as concertos, overtures, and other orchestral works, string quartets, string trios, sonatas, and other chamber music for various combination, as well as sonatas and other pieces for viola da gamba.