Antonio Salieri
(1750 - 1825)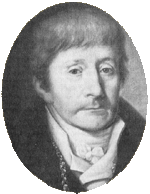 Salieri studied violin and harpsichord with his brother Francesco, and violin with the Legnago organist Giuseppe Simonie. After becoming orphaned in 1765, he was taken to Venice, where he studied thoroughbass with Giovanni Pescetti, the deputy maestro di cappella of St. Mark's, and singing with Ferdinando Pacini, a tenor there. In 1766 Florian Gassmann took him to Vienna, where he continued his studies and met Metastasio and Gluck.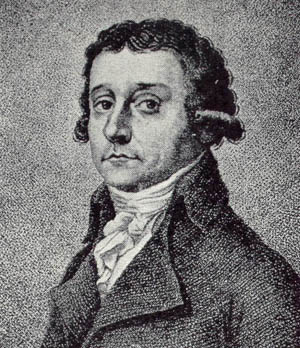 There his Armida (1771) was a great success. After Gassmann's death in 1774, Salieri became court composer and conductor of the Italian opera; in 1788 he succeeded Giuseppe Bonno as court Kapellmeister. Receiving a two-year leave of absence from Joseph II in 1778, he traveled to Milan, Venice, Rome, and Naples. His greatest successes were at the Paris Opéra, most notably with Tarare(1787); the opera was subsequently recomposed and the libretto translated by Da Ponte for a 1788 production at the Vienna Burgtheater under the title Axur Re d'Ormus.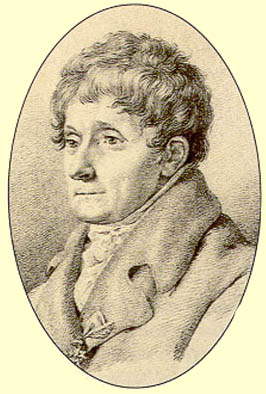 From 1788 to 1804 Salieri wrote sixteen operas, of which only Palmira, Regina di Persia(1795) had international success. He cited a distaste with modern trends for his abandonment of dramatic music after 1804. After the death of Joseph II in 1790, he successfully petitioned Leopold II for his release from the direction of the opera, although he retained his post as court Kapellmeister. An excellent administrator at court, Salieri also served as president of the Tonkkünstler-Sozietät (1788-95), drafted the statutes of the Imperial State Conservatory (1810-20), and directed the musical program of the Congress of Vienna. Among his pupils were Beethoven, Schubert, Czerny, Hummel, Liszt, and Moscheles. Salieri's posthumous reputation has suffered from the unsupported charge that he felt animosity toward Mozart; there is no foundation for the rumor that he poisoned the younger composer. In addition to over forty operas, Salieri wrote oratorios, Masses, other sacred vocal music, a large body of vocal chamber music, several concertos, and chamber music.