Alessandro Scarlatti
(1659-1725)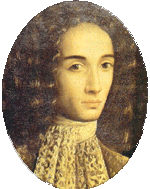 Italian composer, often described as founder of the "Neapolitan School" of music. There is no authentic record of his early life and training; in 1680 he conducted his first known opera, L'Onestà nell' amore, at the palace of Queen Christina, of Sweden in Rome; on the score of another, Pompeo, performed there in 1684, he is styled maestro di capella to the Queen.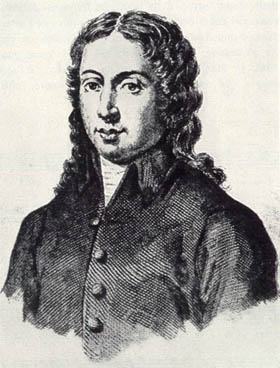 In 1694 he was maestro to the Viceroy at Naples. In 1703 he became assistant maestro to Foggia at Maria Maggiore, Rome, and succeeded him as chief maestro in 1707, resigning in 1709 and returning to Naples, where he subsequently became maestro of the royal. chapel. He also taught successively at the Conservatories of San Onofrio, de' Poveri di Gesù Cristo, and the Loreto; among his distinguished pupils were Durante, Leo, Feo, Logroscino, Hasse, and Porpora.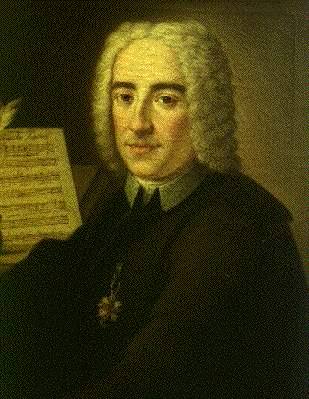 Scarlatti produced no fewer than 115 operas (of which forty-one are still extant); La Rosaura (Rome, about 1600), edited by Eitner, was printed by the "Gesellschaft für Musikforschung," Vol. xiv; in Teodora (Rome, 1693) is found the first orchestral ritornello, and an incipient recitativo obbligato accompanied by the entire orchestra; also several arias with the first part sung da capo, a style which was later generally adopted by opera composers; in Tigrane (Venice, 1715 ; marked by Scarlatti himself as his 115th opera) the orchestra comprises violins, violas, 'celli, double-basses, two flutes, two oboes, two bassoons, and two horns. Eight oratorios are also known; he is said to have written over 200 masses (up to ten parts), besides, much other sacred music ("Concerti sacri," motets, à 1-4,with two violins, viola, and organ, were published at Amsterdam as op. 1 and 2;; his secular vocal music includes madrigals, serenatas, duets, and a vast number of cantatas for solo voice with basso.
Through his development of the recitative and aria into the contrary elements of the opera, Scarlatti brought the 'Neapolitan' style to a leading position which it retained up to the time of Gluck.